Our Nutrisystem Review 2023
We Tried Nutrisystem: Here's Why It's America's #1 Meal-Delivery Weight Loss Solution.
To keep our content free to you, the reader, we earn a commission from some, but not all of the companies featured on our site. Please see more details on our commissions at the bottom of this page*
Nutrisystem is a company that's been in the nutrition space for decades and has years of experience behind them.
We think experience is one of the most important factors when it comes to weight loss and nutrition because it takes time to come up with the perfect, nutritionally balanced formula for weight loss. Especially when that formula involves creating healthier versions of the foods you already eat and love.
Their food tastes great and you lose weight. What could be better?
Nutrisystem is like having your very own personal nutritionist & chef, only better, because unlike a chef or a nutritionist, it doesn't take days off and works for your benefit 24/7!
NUTRISYSTEM PLANS
One of the main reasons why Nutrisystem's diet meal plans are so effective is because they use foods that are designed to be higher in fiber and protein.
This helps you feel fuller, without overeating. They also pay very close attention to their ingredients, so they are completely free of artificial flavors, artificial sweeteners and artificial trans fats.
Nutrisystem currently offers a variety of plans including the following:
1) Uniquely Yours with 50% OFF

*with 2-month auto delivery + free shipping
The Uniquely Yours Plan starts at $11.04/day and is an easy-to-follow 4-week plan that has their most popular menu variety with both frozen and pantry-ready meals.
You also get access to the NuMi® app and weight loss coaches for 1:1 live support.
Uniquely Yours Plans are great for people who want to give Nutrisystem a "test drive" before deciding to upgrading to a premium plan.
Interested in trying out Nutrisystem's Uniquely Yours Plan? Click Here to visit the Uniquely Yours Plan page.
Here Are Some of Our Favorite Foods on the Nutrisystem Menu:
| | |
| --- | --- |
| | Thick Crust Pizza |
| | Chicken Alfredo |
| | Double Chocolate Caramel Bar |
| | Blueberry Muffin |
| | Chocolate Chip Granola Bar |
| | Lasagna with Meat Sauce |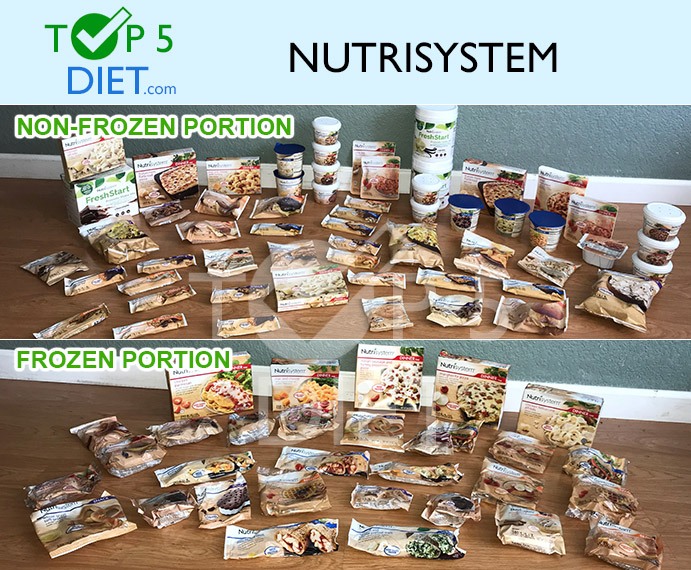 2) Uniquely Yours Max+ Plan with 50% OFF

*with 2-month auto delivery + free shipping
The Uniquely Yours Max+ Plan starts at $12.34/day and comes with everything that's included in the Uniquely Yours Plan, plus premium upgrades! It contains a special first week called the Fast 5, that includes 7 days of meals, snacks and shakes to fire up your weight loss. *Weight loss results vary on your starting weight and adherence to the program. It also includes full access to the menu, featuring premium Hearty Inspirations® meal choices that control hunger up to 5 hours.*In a study, avg. time was 3.9 hours. These meals are packed with protein and flavor to keep you feeling fuller and more satisfied. No need to add sides or vegetables, everything is included!
The Uniquely Yours Max+ Plan allows you to choose from over 130 foods, or if you're feeling a little more adventurous, you can try their pre-selected Chef's Choice.
You also get access to the NuMi® app and weight loss coaches for 1:1 live support.
Interested in trying out the Uniquely Yours Max+ Plan? Click Here to Visit the Uniquely Yours Max+ Plan Page.
3) Uniquely Yours Partner Plan 50% OFF

*with 2-month auto delivery + free shipping
The Uniquely Yours Partner Plan delivers food for two— shipped together, straight to you! Perfect for couples, roommates, or families. Prices start at $11.61/day per person and includes their most popular menu variety.
With this plan you can choose from over 130 frozen and pantry-ready meals and snacks.
The Partner Plan is a great way to team up for success as scientific literature shows better results among people who lost weight in small groups compared to individuals. In fact, you can lose up to 20% more weight with a partner than dieting alone!
Interested in trying out Nutrisystem's Uniquely Yours Partner Plan? Click Here to Visit the Uniquely Yours Partner Plans Page.
4) Max Vitality 50% OFF

*with 2-month auto delivery + free shipping
Max Vitality is Nutrisystem's newest plan that is specifically designed for men over 50.
This unique program helps to promote weight loss while focusing on supporting muscle. The plan starts at $13.93/day with 2-month auto delivery and includes Nutrisystem's biggest and best menu variety including Hearty Inspirations® lunches and dinners with up to 30g protein.
It also features daily FUEL protein shakes with Velositol® that is designed to provide more protein benefits with fewer calories.
Designed for a lifetime of health and vitality, you'll eat right, lose weight and learn how to keep it off—without completely giving up beer or taking on extreme workouts.
Interested in trying out Nutrisystem's Max Vitality? Click Here to Visit the Max Vitality Plan Page.
No matter the plan you decide to join, all 4 plans have a 7-Day Money Back Guarantee, so if for any reason you are not completely satisfied with your first plan order, just call their 800 number, send any remaining food back and get a full refund, no questions asked.
We think this is important because in our experience, companies that are not afraid to have a Money Back Guarantee can be trusted much more than those that don't!*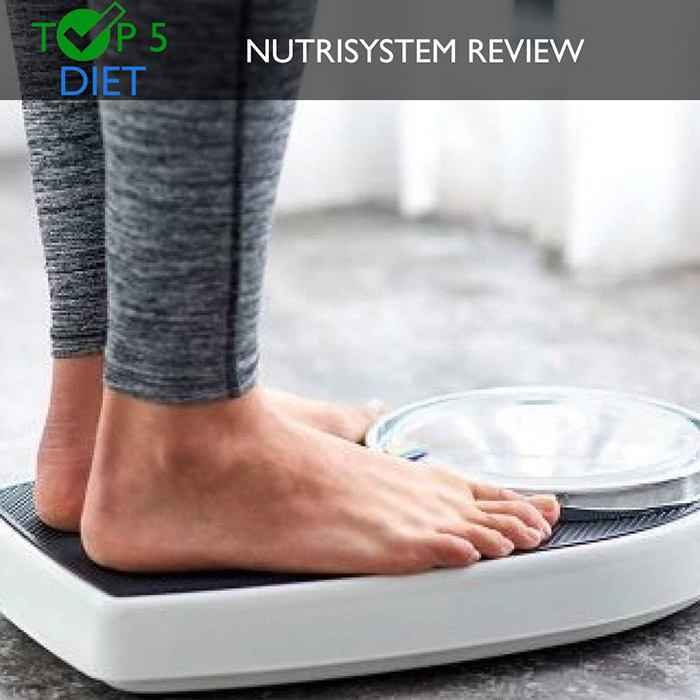 Overall, Nutrisystem provides a variety of plan options depending on your gender and/or needs. They have specific plans for men and women, as well as for people who have diabetes.
And in case you don't want to commit to a 4-week plan, you can choose to buy Nutrisystem menu items A La Carte to try them out first – but there is a better value in purchasing an entire program.
Nutrisystem goes out of their way to cater to people with different diets and needs, so the customization options you have are second to none.
Where Nutrisystem truly stands out from competition is how much personalization, motivation and support is provided from start to finish.
Unlike other weight loss and meal-delivery programs that just seem like they want to sell you as much stuff as they can, Nutrisystem actually comes across as genuinely caring for you and your well-being.
In addition to all the other features and options they offer, they also have coaches available to provide 1:1 live support.
You can feel confident losing weight with Nutrisystem because you'll know you are in good hands with them.
Some Things We Didn't Like About Nutrisystem
| | |
| --- | --- |
| | No specific plans for paleo or keto diets. |
| | Uniquely Yours Plus plan can offer a little more bells and whistles. |
A Few More Words About Nutrisystem and Their Diet Options
In addition to Nutrisystem formulating your diet based around your gender, height, weight and age, they also formulate it around just the right amount of nutrition your body needs which includes the right amount of protein and carbs with lower-glycemic nutrition.
Dieting with Nutrisystem is actually fun because you get to eat 6 times a day including balanced and specially formulated meals and snacks. You will choose from delicious meals and snacks from Nutrisystem, as well as fresh grocery items that you add in yourself.
You will also have the chance to dine out and prepare meals on your own with the incorporation of Flex meals. Flex meals give you the variety, flexibility and tools to teach you healthy habits for long-term success.
Nutrisystem also stands out when it comes to taking care of their customers with diabetes, and has special plans especially for them!
And while they don't currently offer any plans based around the Paleo or Keto diets, you can customize your plan to best suit your dietary needs.
Cost Per Day Pricing
We love the fact that Nutrisystem gives you pricing on a cost per day basis, instead of cost per serving.
By having a cost per day pricing, you know exactly how much you will be paying for your Nutrisystem food without any strings attached. Please note that this does not include the fresh grocery items like fruits, veggies or dairy products.
All Nutrisystem plans come with the Auto-Delivery savings option. By choosing Auto-Delivery, you will get a discount, as well as FREE shipping on various options. This applies to orders in Continental U.S. only — on 28-day plans for two months of food.
Nutrisystem Competition
While there are certainly other competitors in the weight loss plans space, Nutrisystem just feels like the grown-up in a room.
We think it has to do with them being in this business for more than half a century!
Based on their customer's feedback collected over the past 50+ years, Nutrisystem has created plans that simply work. And it's not just us saying this! Research backs this up too, not to mention their millions of happy customers over the years…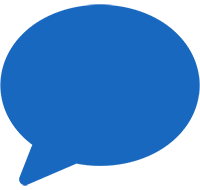 Jennifer of
Charlotte, NC
''I have been using Nutrisystem for almost a year and I am very pleased with the food and the results. My food always arrives fast and tastes amazing. I highly recommend the Uniquely Yours plan as it offers the best variety. Other diet plans I have tried in the past did not work with my busy lifestyle but Nutrisystem is flexible and offers me the convenience I need.''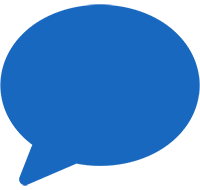 Robert of
Highland Lakes, NJ
''I've been on Nutrisystem for men over a month and thought I understood how I should be preparing and eating my meals. I started to get hungry more often and felt that I wasn't getting enough to eat and that I was starting to get tired. After my counseling session I understand what I've been doing wrong and I am very excited about the diet again thanks to a great counselor.''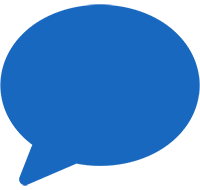 Suzanne of
Clearwater Beach, FL
''I started the Nutrisystem diet 10 days ago and am completely satisfied with it. When I saw the pictures of the delicious meals on t.v. I couldn't believe it could be that good, but it is. Very delicious prepared portions for each meal and snack. There are unending varieties of foods and all very delicious, healthy and filling. I lost 7 pounds already and don't have any problems sticking to the diet. Because of the diet, I've learned that it's important to eat sensibly all the time. 6 portions every day makes it possible. The frozen meals came with FedEx with dry ice to keep it frozen and the other package came a day earlier. I got updates all the time to be sure not to miss the deliveries. I recommend this diet to anyone, who wants to lose weight sensibly.''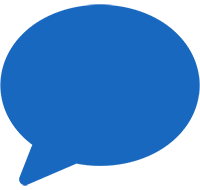 Teresa of
Saint Paul, MN
''Just want to say thanks. I've sent several emails to counseling support in the few days that I've been on the plan and they are so helpful and encouraging. They gave me a good outline of how to incorporate a food, wild rice, and how to use as a Flex Meal. I like the emails as this way I can save for reference. Thanks Nutrisystem!''
If you feel like you want to try a competing product, by all means, please do, just remember to check customer reviews and company reputation first.
Our own research has shown that a lot of these newer companies don't seem to deliver on the promises they are making on their websites or in their marketing materials!
Still Not Sold on Nutrisystem? Here's a Few More Reasons Why Its Worth a Try
| | |
| --- | --- |
| | 50+ Years of Experience in the Nutrition and Weight Loss Space. |
| | Conducted an Independent Study with Significant Weight Loss and Inches Lost When Using Nutrisystem. |
| | Has Special Plans for Customers with Diabetes or 55+ |
| | Coaches are Available for 1:1 Support |
| | Money-Back Guarantee on All 4-Week Plans |
The Final Word
If you're interested in losing weight but don't have time to prepare food, or constantly watch what you eat, and how many calories it has, look no further than Nutrisystem.
With access to the NuMi® smart app, live 1:1 support from coaches and a variety of menu items for different needs (including customers with diabetes), you really can't go wrong with Nutrisystem.
They offer a 7-day MONEY BACK GUARANTEE on all of their 28-day plans, so you really have nothing to lose, except the weight.
No matter what anyone says, or the wild claims the competition may make, in our book it's hard to beat a company that's been in the weight loss industry for 50+ years and has decades of experience behind it!
When it comes to our health and wellness we want a weight loss company we can trust and rely on, and Nutrisystem is that company.